Outdoor Living Areas
Outdoor Living Areas Perth – Turn Your Yard Into Your Favourite Room
A beautifully designed and put together outdoor living area should be a seamless extension of your home. Not only does it add value to your house, but it will bring you, your family and friends real joy! Throughout Perth, homeowners are experiencing a shift towards outdoor spaces that are multi-functional.
At Instant Gardens, we help you to maximise your yard's potential. With your input, we work with you to professionally design and create a beautiful, liveable and functional space that you, your family and friends will adore spending time in. With great design, a cohesive colour palette as well as functional, attractive furniture and accessories, your garden will surely become your favourite 'room' in your home!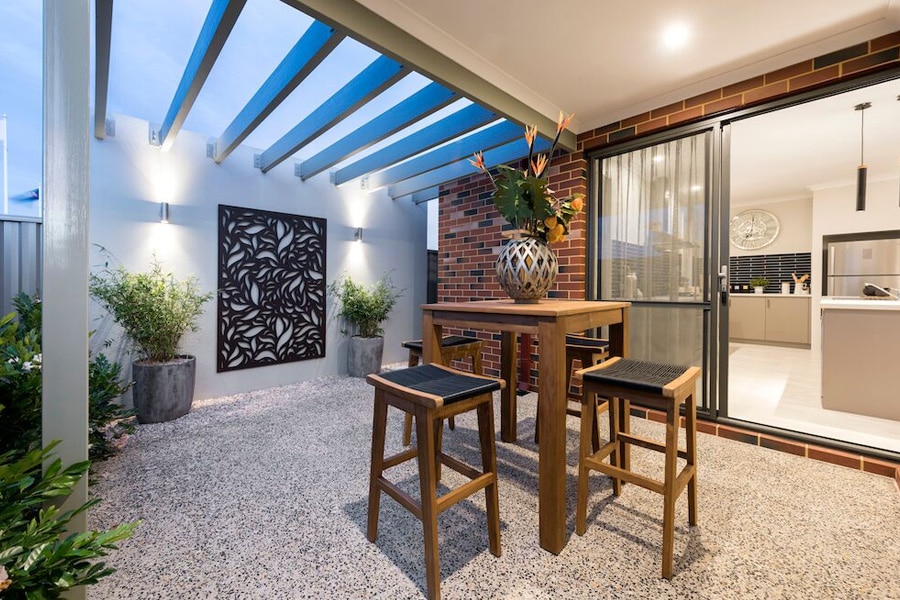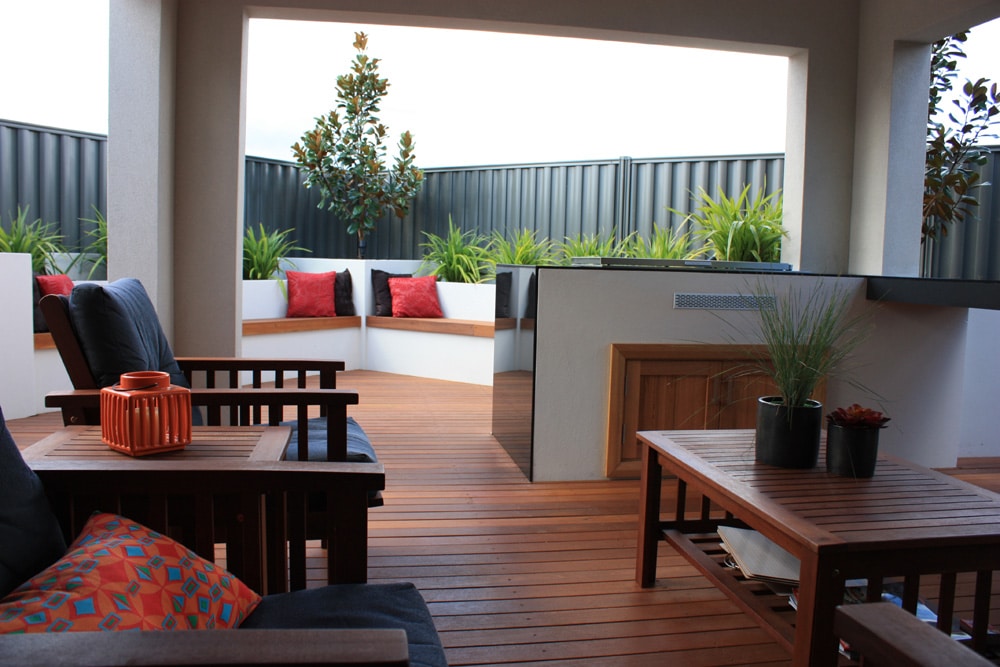 The Right Landscaping Can Turn Your Garden Into A Functional & Enjoyable Part Of Your Home
A little imagination, perfect planning and perfect execution can transform an okay garden into a functional and truly enjoyable area of your home. People often tend to think of their gardens as stand-alone areas that are separate from their living quarters. Us Perth people spend as much time outdoors as we do inside our houses. So, it stands to reason that our gardens should be an extension of our indoor space.
At Instant Gardens, we have more than 30 years' experience of creating beautiful landscapes that our clients can be truly proud of. Perhaps you don't enjoy entertaining in your current yard and are looking to bring it more into line with the vision you have for your interiors. That's not a problem for our team. Just contact us with your requirements and we will work with you to create the perfect garden for you.
Enjoy Every Corner Of Your Backyard – Landscaping Perth
Without professional landscaping and design, it can be difficult to make good use of your outdoor space. Here at Instant Gardens, we have the knowledge and experience to use every last inch of your space in a creative and functional manner.
Your garden is a massive part of your home yet it's one that often doesn't get the attention it should. When your yard doesn't look spectacular, you're pretty unlikely to bother spending much time in it. What a waste! At Instant Gardens we guarantee you a timely on-budget service that will completely transform how you, your friends and family see your garden.